Residential Pole Buildings
Residential pole buildings are versatile and can be used for many functions. A pole building can be much more than just a shop or a garage to house your vehicles, RV, ATV's, toys and the like. A pole building can be transformed into a workshop, recreational room, airplane hangar, indoor swimming pool, indoor basketball court, hobby room, home gym, indoor play room for kids, man cave, and much more. 

It is without a doubt that the Pacific Northwest has some of the best summer weather to enjoy the great outdoors. But what do you do during the off season? The days when the rain won't stop, the wind keeps blowing, and the temperatures continue to drop? Coping with those darker days of winter can be a challenge, especially for Portland's large outdoorsy population.  One solution to turn those tiring and depressing days around is to build a pole building and create an indoor facility where one can continue to be active despite the glum weather outside. We challenge you to think outside the box and to come up with ideas on how you can transform a pole building into a space that you can enjoy year-round; especially during those long, wet Oregon winter days.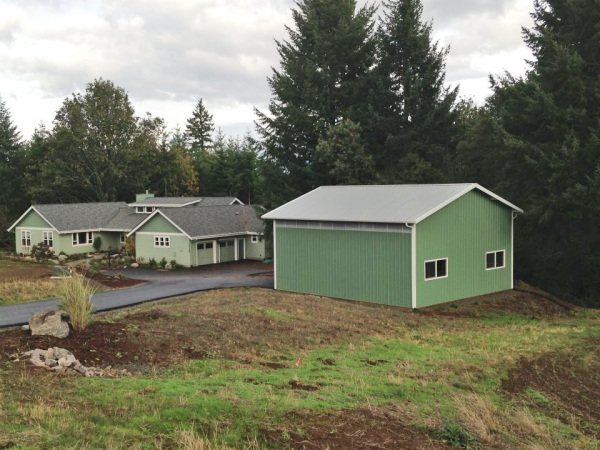 Commercial Pole Buildings

Commercial pole buildings are a quick and economical option when building your business. We at Econ-O-Fab Buildings will construct the exterior shell and then you can customize and finish the interior. You can make it look as industrial or as polished as you'd like. Really, the sky is the limit on what you can do with your pole building. 

We have built post-framed buildings for wineries to use as a tasting room, greenhouses, warehouses, retail stores, and more. If you're on a tight budget or a tight timeline, a pole building just might be the right choice for you. 

If you're a business that like to support sustainable practices, consider a post-frame building. Our buildings are sustainable and energy efficient because the wood materials that used are a renewable resource, and wood products require less energy to produce versus steel for a steel-framed building.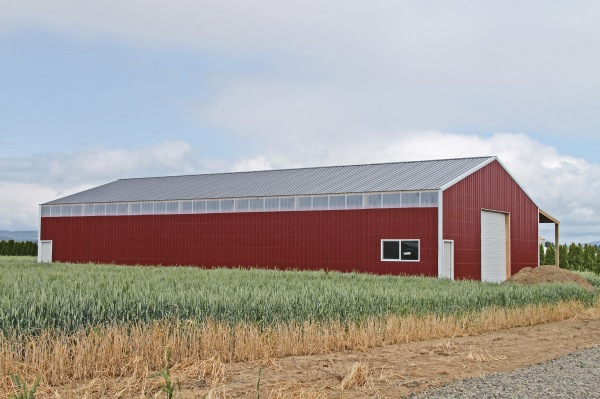 Agricultural Pole Buildings
Our agricultural pole buildings are an affordable solution when it comes to having a space for storing your farm equipment. Our pole barns can be used for multiple purposes such as a place house your animals, a hay cover, or a dry space for grain and storage.

We offer gable and monitor style pole barns, and lean-too additions to new or existing buildings.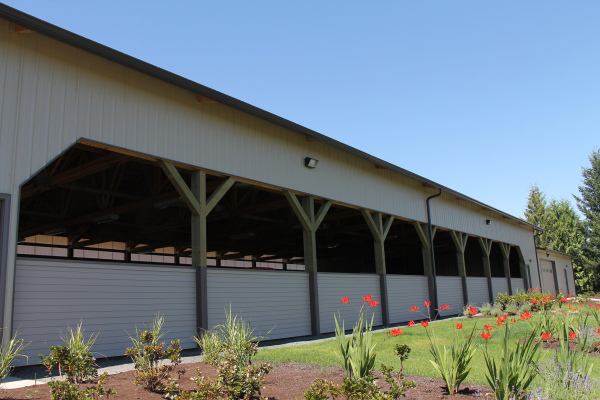 Horse Barns & Riding Arenas
Our horse barns or equine buildings are an affordable solution when it comes to having a space for riding your horses and equipment. 

We can also build custom tack rooms and stalls within your pole barn once constructed. Or if you're in need of a separate smaller structure for a tack room or shed, we also offer smaller post-framed buildings for storage purposes.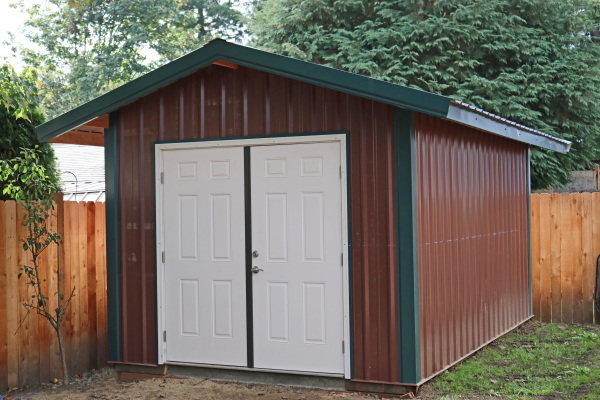 Storage Shed Pole Buildings
If your house or garage is feeling a little cramped, maybe it's time to build a storage shed for all of your "stuff". You can store household, garage, or garden items in our economical storage sheds. We offer a variety of colors that you can choose from to better match your house. 

There are many options out there for storage sheds; however, if you're looking for something more durable and better secured, a pole building shed is the way to go. A pole building shed will last for many years to come and will keep all of your valuables safe from the weather. One of the best things about our storage sheds is that you can custom tailor the size of your shed to better fit items such as a riding lawnmower or other large gardening and yard equipment. Our storage sheds can also be used for tack rooms.

Greenhouse Pole Buildings

Pole buildings are a great option when it comes to greenhouses. Pole buildings are economical to build and are sturdy in structure. 

Our greenhouses are built using large posts for its support columns in addition to trusses, wall girts, and roof purlins. We finish our buildings using metal and/or polycarbonate panels. 

Polycarbonate panels are widely used for the following reasons:

• Impact Resistant – Virtually unbreakable
• Up to 90% light transmission
• Long term weather and UV resistant
• Wide service temperature range
• Resistant to a wide range of chemicals
• Lightweight
• Meets fire rating requirements
• Warranty against yellowing, loss of light transmission, and damage due to hail

Having a greenhouse in Oregon, where weather can become extremely cold and rainy, is a great way to extend your harvest and protect your plants year-round. 

We can customize your greenhouse according to your growing needs. We have built greenhouses for large retail nurseries, as well as hobby gardeners.